Be Bold, Try Something New!
Free NI, ROI & UK mainland delivery for orders over £150.
If you're stuck in a wine rut, our Alternative Grapes Guide is here to help!
With recommendations from our expert wine buyers, this guide will introduce you to new grape varieties that have the same characteristics as your favourites. Whether you're looking for an alternative to Chardonnay or Merlot, we've got you covered.
Our handy guide will let you expand your palate and wine knowledge without straying too far from what you know and love. So, whether you're a fan of bold reds or crisp whites, we've got you covered. We guarantee you'll find a new favorite grape (or two) in no time.
Instead of Chardonnay, Try this:
Viognier is a French grape variety. It is characterised as a very fresh, yellow fruits wine.
This grape tends to have complexity and more body. The Paul Mas La Forge Viognier example is partly fermented in oak.
This wine is very good value for money and a safe bet for Chardonnay lovers.
Instead of Sauvignon Blanc, Try this:
Consider the Loire Vally or South Africa.
These wines are more gentle on the palatte and have more fruit concentration.
They are softer and less aggressive than other white wine grapes but still have a nod to the Sauvignon Blanc character than many wine lovers adore.  
Instead of Sancerre, Try this:
An education in Sancerre.
One of the best-known wine regions in France, Sancerre offers a crisp white variety that is crafted entirely from sauvignon blanc.
Domaine Michaud Touraine Chenonceaux Eclat de Silex is a great white wine made from 100% Sauvignon Blanc. It has aromas of Citrus, honey, yellow fruits such as peach and apricots. This wine is full and generous. Very mineral due to its siliceous and stony terroir.
This is a wine of exceptional quality at a more affordable price than a good Sancerre.
Instead of Shiraz, Try this:
Big & Bold, rediscovered.
When you think of a Shiraz you think spicy, hearty and velvety. These wines are a fantastic alternative to try.
The Pascual Toso Malbec Selected Vines  has the characteristic spicyness of a shiraz. On top of this it is full bodied, generous and quite complex. It has layers of flavour that roll on your tongue sip after sip.
The Carignan grape is an important grape in Spain. It is also planted in the South of France but has to be pruned very well so it doesn't over crop and become too juicy. This pruning causes the grape to become very rich, making a concentrated red wine. The Paul Mas La Forge Carignan is full of flavour and spices. An excellent alternative grape to Shiraz. 
Instead of Malbec, Try this:
Malbecs are punchy yet super smooth.
The Domaine de Savagny Cotes du Jura Poulsard is light and has a delicious flavour with soft texture.
The Jura area of France, Eastern France. Between Burgundy and the French Alps is a very interesting area as it has its own grape varieties. This wine offers something different in style and taste and it is very food friendly!


This next wine is a little more expensive at £30 but it is definitely worth it for a special treat! The Mas Becha Organic Excellence Roussillon is a big punchy red but also complex and super smooth. It is high quality and absolutely delicious. This wine has a low yield compared to the average wine.
The winery was established in 2008 and is one of the most interesting estates of this area of France. The labels are drawing from local Artists and represents the family of the growers. Artists change every year and it is fabulous to see the new drawings each year too.
Local vine "Les Aspres" is a privilege vineyard in the area. 
At an altitude of 100m it is cooler and therefore will make better wines as there is more concentration in the grapes.
The soils are poorer and because vines like pore soil, the roots go deep into the ground looking for minerals which adds to the complexity of the wines. This vineyard is only a few km from the Spanish border.


Instead of Rioja, Try this:
Spanish Comforting & Rich grapes.
In the North West region of Spain the original grape is called Mencia. Interestingly in Portugal this same grape is called Jaen.
It comes from the Ebera Sacra area in Galicia, Spain. These vineyards are located on steep slopes overlooking the river Sil. As you can imagine, these vineyards are hard to work with everything done by hand.
The soil shifts, like in Northern Rhone which gives the wine concentrated flavour. Tolo de Shifto means Mad about shift. The shifting of soil means that there are extra minerals available to the vines and this, extra flavour in the wine.
This is a full bodied wine but it is not aged in oak so it is concentrated yet fresh. 


The Perelada 5 Fincas is a blended wine which comes from Emporda, Catalonia. It is an area right on the foothills of the Pyrenees, near the French border on the Mediterranean side. This is right at the top of Catalonia.
This wine is full bodied, rich, complex and spicy. It has the flavours of Rioja but is an exceptional alternative.
As you enjoy this wine you'll experience the velvety texture and warmth in the after taste that is characteristic of a quality wine.
Free NI, ROI & GB delivery on all orders over £150!
(excluding Channel Islands, Highlands & Islands)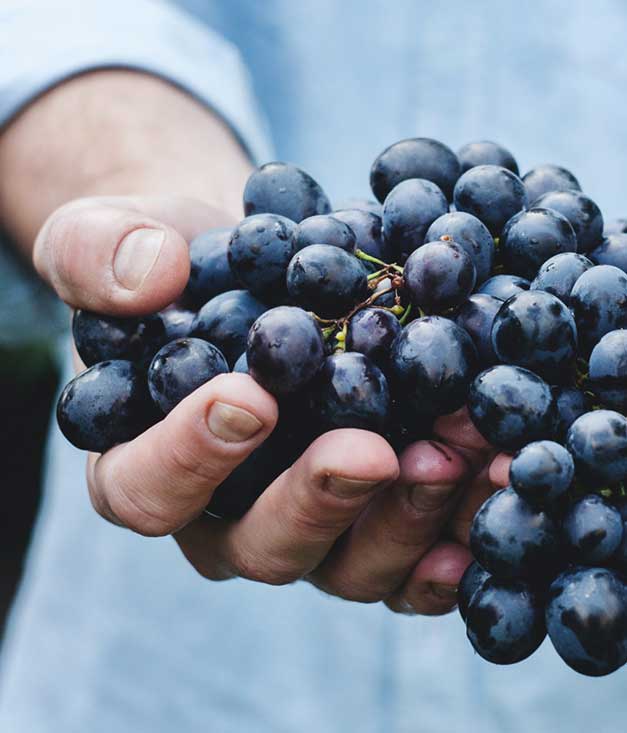 Visit us in one of our eight locations across Northern Ireland for personal assistance choosing your Christmas wines.
If you can't visit us in-store you can make a telephone appointment to speak with a wine expert.
Simply email info@thewinecompanyni.com or call us on 028 3831 1342 to book your wine concierge telephone appointment.
Free NI, ROI & GB delivery on all orders over £150!
(excluding Channel Islands, Highlands & Islands)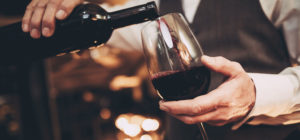 Join us at the Errigle Inn, Belfast for a fun evening of glorious Wine Tasting! Hosted by Gillles, our Head Wine Buyer.
Read More »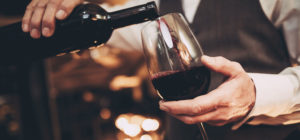 Using locally sourced ingredients, the talented team of Blend & Batch chefs have created a perfect pairing menu to accompany our wines.
Read More »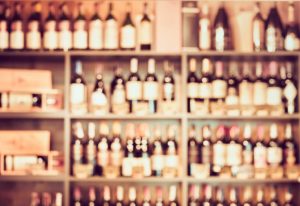 If you're stuck in a wine rut, our Alternative Grapes Guide is here to help! Instead of Chardonnay try Viognier, Instead of Merlot try…
Read More »